The largest clean energy event in North America, RE+ 2023 were grandly held at the Center in Las Vegas on Sep. 12th. As the largest clean energy event in North America, this exhibition is expected to have more than 1300 participating companies. The VSUN team showcased the Vesta N series TOPCon modules at the event, and they will engage in in-depth discussions with customers, partners, and industry experts about the sustainable development of global energy, collectively exploring new trends in clean energy.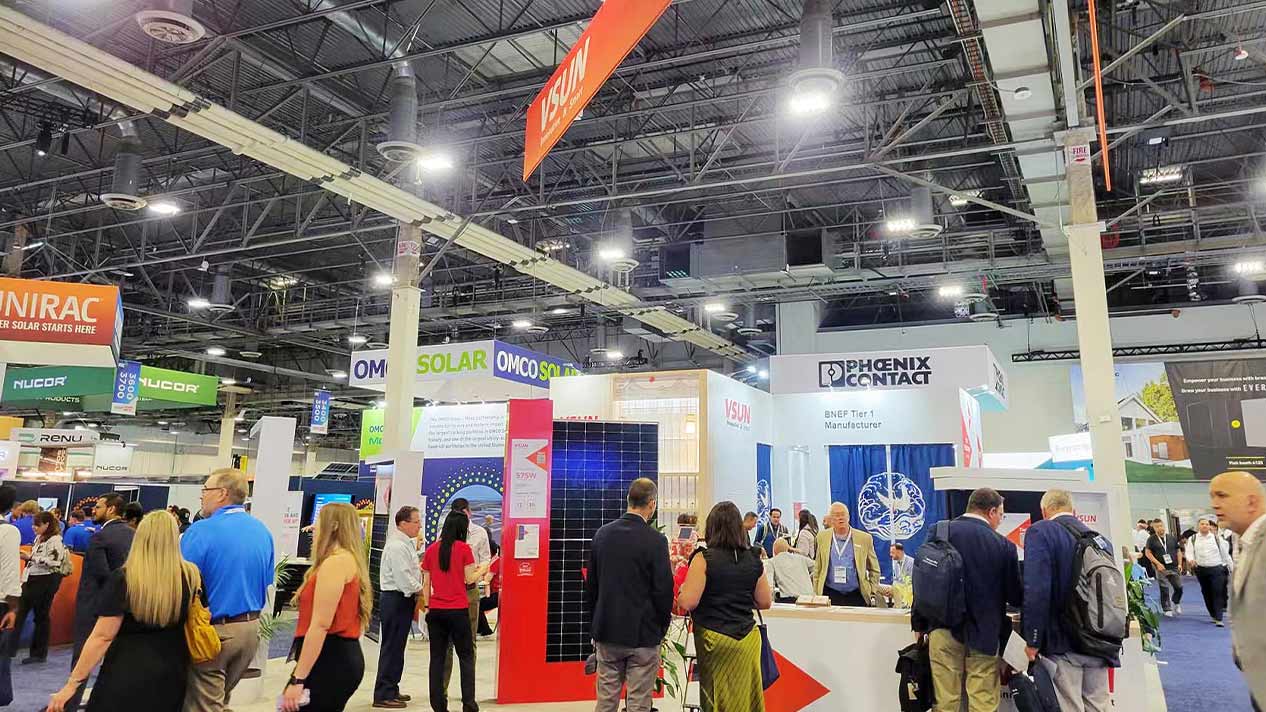 In addition to that, VSUN's TOPCon solar cell also made its debut at RE+ 2023 event, receiving continuous praise. The current total capacity of VSUN's TOPCon solar cells in Phase I is 4 GW, and Phase II is designed for a capacity of 4 GW. This signifies an important step forward in VSUN's vertical industrial chain layout.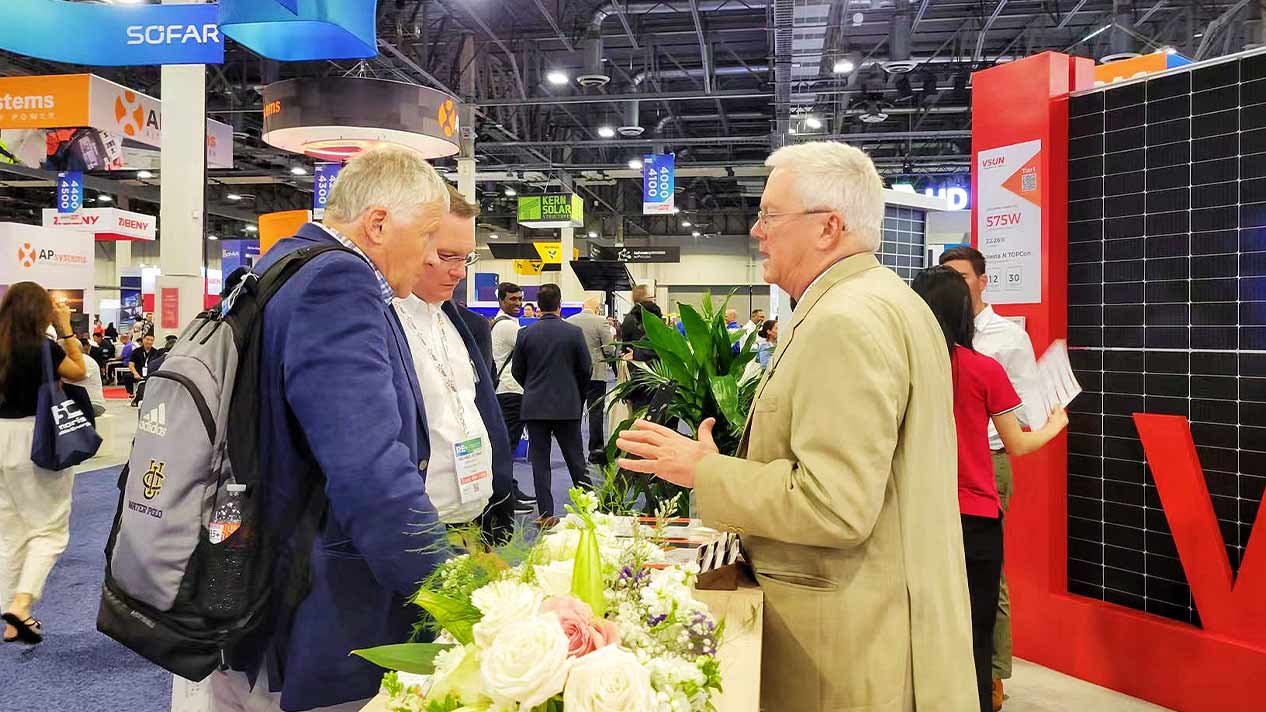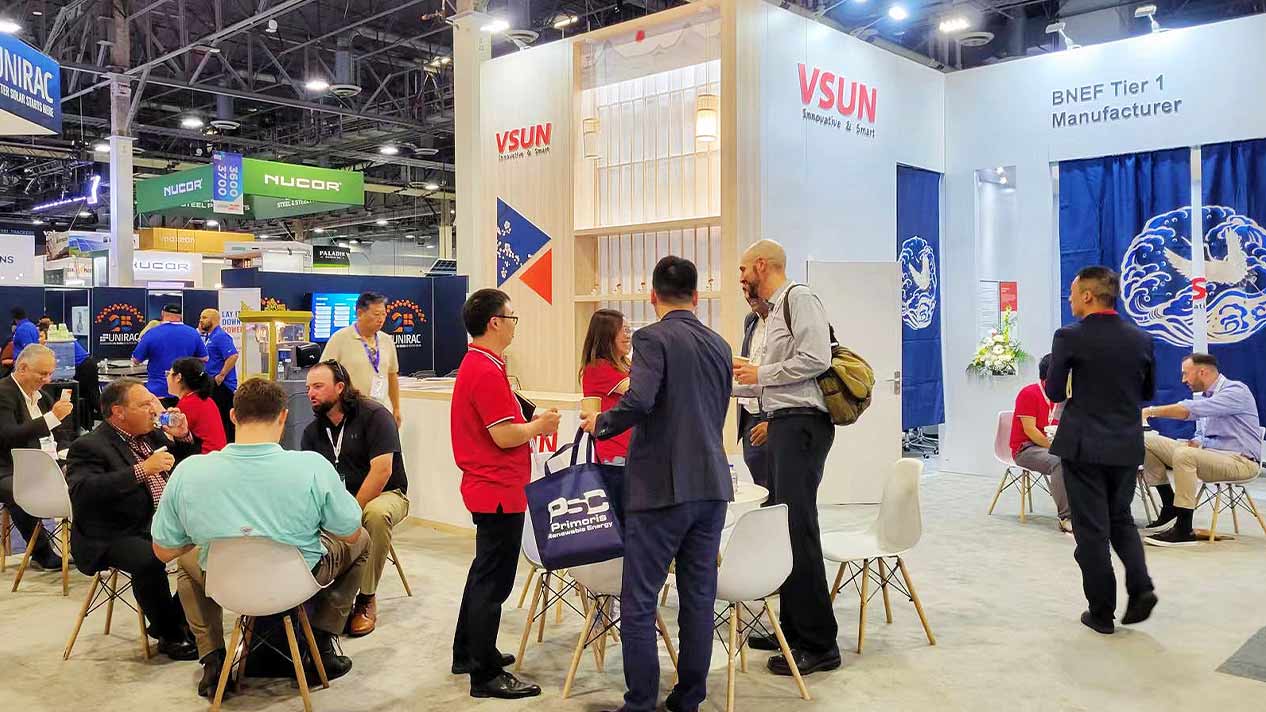 VSUN has been deeply rooted in the U.S. market for many years and has numerous local distributors and partners covering a wide range of fields and projects. VSUN has consistently considered the U.S. market a strategic one. While focusing on product upgrades and quality control, the company has continuously improved the layout of its global supply chain system. VSUN is committed to creating more efficient, lower-carbon products to provide stable and affordable sustainable power supply for the U.S. market. VSUN is also exploring more flexible and efficient business cooperation models to establish a new green win-win ecosystem.