The high-efficiency and reliable solar module, Vesta Ultra Black is now launched!
2023 is the year for dynamic development in the photovoltaic industry. VSUN is proud to unveil Vesta Ultra Black to the global market. Vesta Ultra Black relies on new and improved technology that will draw large demand in the module market. We are pleased to add Vesta Ultra Black to the Vesta product family of VSUN.
Utilizing TOPCon solar cell and MBB technology with circular ribbons, the former is touted as the next generation of solar cell technology after PERC and allows for greater harvesting of energy. The latter reduces current losses to improve efficiency and maximize sunlight transmittance with long lasting protection in the elements and more suitable for home aesthetics. 12×9 pieces monocrystalline solar cells series strings, help the maximum power output reaches 430W, and the maximum module efficiency up to 22.02%. With its anti-glare feature, the Ultra Black solar module reduces reflection and performs excellently in low sunlight conditions. It can adapt to temperature thresholds of - 40 ° C to 85 ° C. The excellent low-light performance of Vesta Ultra Black can provide more power in low-light conditions.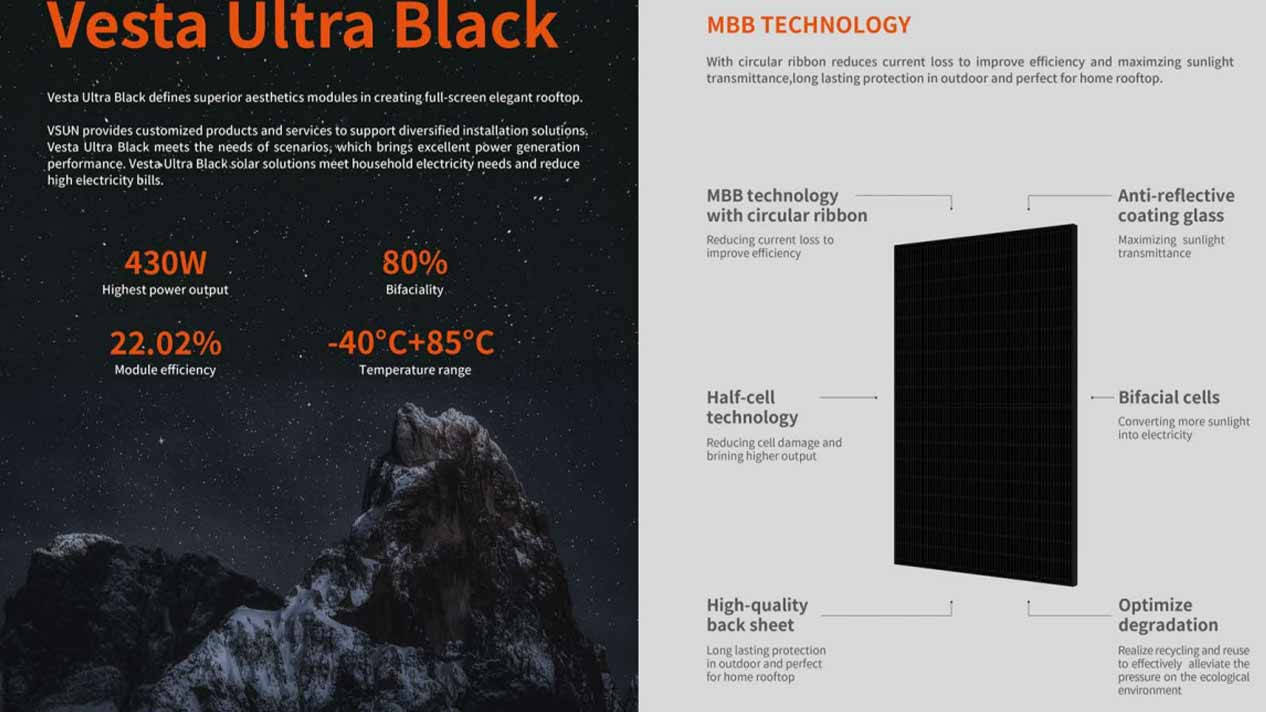 Vesta Ultra Black defines superior aesthetics in solar modules and creates powerful yet elegant rooftops. It offers a pure black appearance with all black frame, bus bar and high-quality dark back sheet. It embodies the compact unity of technical applications and aesthetics on a rooftop. VSUN provides customized products and services to support diversified installation solutions. Vesta Ultra Black meets the need for excellent power generation performance at a competitive price point. Vesta Ultra Black solar solutions can power some or all of a households power demand and thus reduce high electricity bills.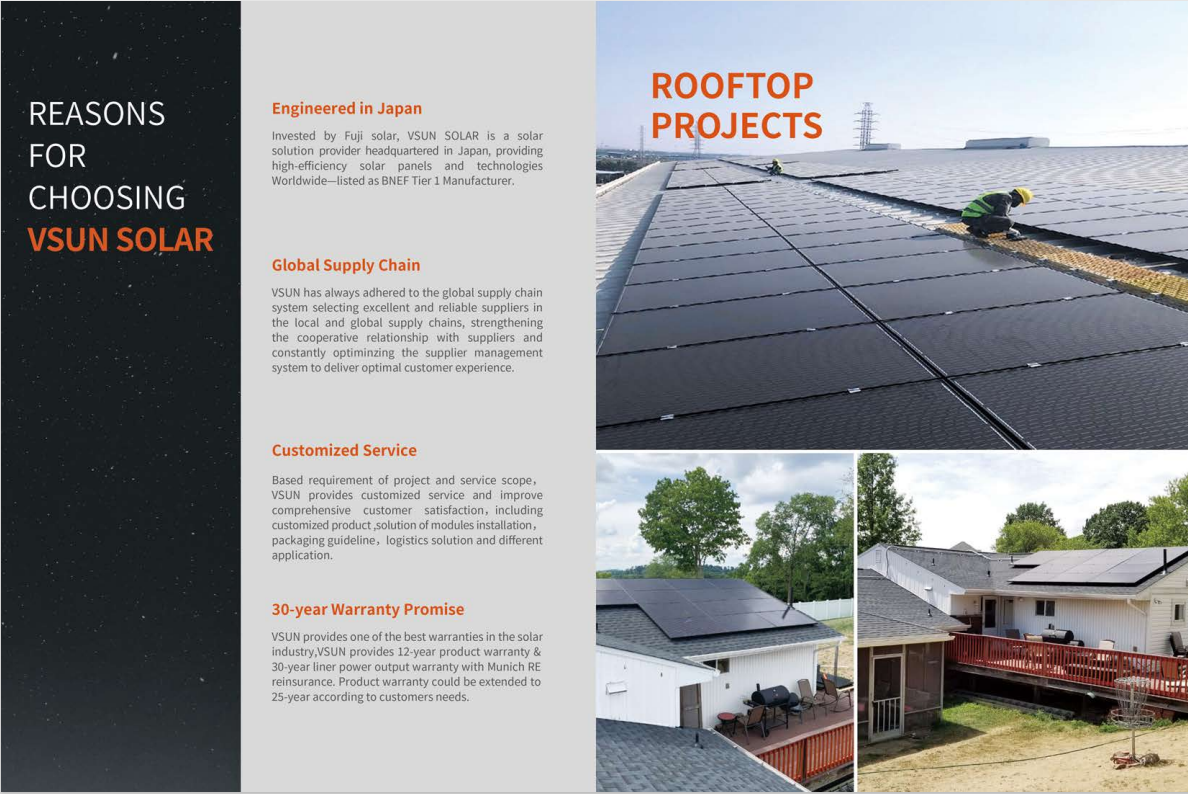 With the stunning debut of the Vesta Ultra Black, it injects new vitality into the VSUN product family and further enhances the company's competitive advantage in the photovoltaic manufacturing field. In the future, VSUN will continue to dedicate itself to product innovation and performance optimization, while providing customers with more efficient, reliable, and profitable photovoltaic systems which meets the diverse needs of customers and the PV market.